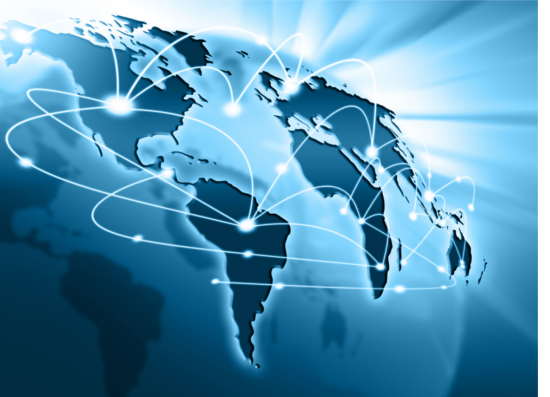 IT Distributors Field Services
Avartech IT Services has been providing Global IT Field Services for our partner Manufacturers, OEMs, system integrators, value added resellers and IT distributors since 1985. Our company has the experience required to provide quality onsite service that your customers expect.

All Avartech IT Distributors Field Services are coordinated by our 24x7 Support Operations Centers. We employ top Support Engineers and Service Coordinators that are highly qualified to provide the contracted support for our partner's customers. Our team has the systems in place to resolve and to respond to our partners needs as quickly as possible meeting our contracted SLA's.

When you hire Avartech IT Services you hire a complete team and our systems to provide your customers the best possible service available. Our Support Operations Centers also allows onsite service professionals access to additional expert resources and systems ensuring quality service. Our Support Engineers have detailed partner requirements which details all partner service guidelines which improves all communication and service quality. Our Field Technicians are hand selected by our service management which have an average of 25 years of IT field service experience.

The following features are available to our partners that can be customized to meet SLA needs and budgets requirements. For us to prepare an IT Distributors Field Services proposal please select which features are required, a monthly budget or per service visit budget amount. We will also need to know approximately how many service locations and in which countries you currently are providing onsite service and how many are you projecting for the next 12 months. The number of monthly onsite service visits your organization is currently completing and how many you project is also required to prepare an accurate proposal. For us to provide a fixed monthly fee per serial number proposal we will need an equipment list with configurations and service locations.
Available Service Features
Hardware & Software Support
24x7 Phone Support
24x7 Onsite Support
30 Minute Response By A Technician
2 hour or 4 hour Onsite Response
Same Business Day Onsite Response
Next Business Day Onsite Response
Monday thru Friday Onsite Coverage
Global Logistics
Remote Diagnosis
24x7 Onsite Coverage
Parts and Material Logistics
Dispatch & Track Parts
Per-Incident Rates
Fixed Monthly Rates Per Model & Serial
Guaranteed SLA's
Keep Hard Drive After Replacement For Security
Smart Onsite Eyes and Hands
Password Set up
Proactive Monitoring
Remote Support
Support Tunnel Setup
Helpdesk Support
Real Time Status Updates
Replacement Parts and Materials
Managed IT Service Support
Warranty and Hardware Maintenance
Desktop Computer and Laptop Repair
Windows Server Onsite Support
Unix / Linux Server Onsite Support
Datacenter Disaster Recovery
Network Installation
Windows Server Onsite Support
Unix / Linux Server Onsite Support
Network Hardware Onsite Support
Network Appliances Onsite Support
RAID / NAS / SAN Onsite Support
Printer Onsite Repair
UPS Battery Onsite Support
Smartphone Onsite Support
Kiosk Onsite Support
Point Of Sale POS Onsite Support
Retail Display Onsite Support
Telecom / VOIP Onsite Support
Conference Equipment Onsite Support
Data Cabling Onsite Installation
Data Cabling Onsite Maintenance
CCTV / Alarm Systems
Satellite Onsite Support
Datacenter Equipment Monitoring
Datacenter Onsite Support
Business User Onsite Support
Residential User Onsite Support